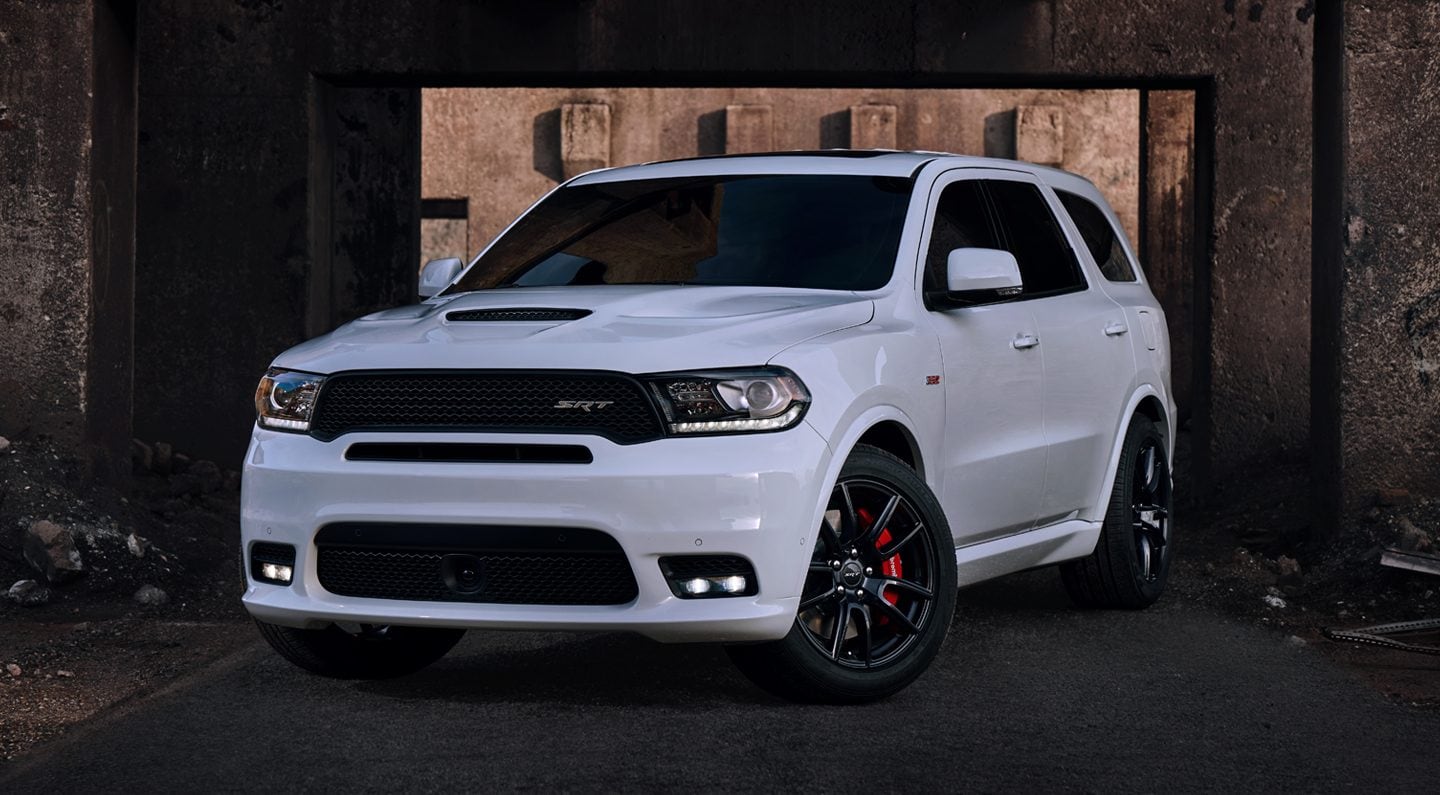 WardsAuto holds an annual competition that finds out which vehicles are providing the best user experience on the market. The competition's motto, "Smart, Safe, connected," gives us an idea of the standards they want these vehicles to uphold. The goal is to urge the market forward in creating safer and more advanced cars. This year, the vehicle that seems to have grabbed the most attention for its outstanding user-friendly interface, is the 2018 Dodge Durango SRT.
Why the 2018 Durango SRT?
At first sight, it is downright jaw-dropping. There is little this outstanding SUV can't do. Once you sit inside, it becomes incredibly easy to yourself driving this vehicle every day. A completely customizable driving experience is just a click of a button away. From adaptive cruise control, to the SRT Performance Pages, you have control over your transmission, stability control, suspension, steering, and more without thinking twice.
The 2018 Dodge Durango SRT goes above and beyond modern safety standards. Not only is the body and frame of the vehicle heavily supported and protected, but the driver assistant programs are also there to help keep your eyes on the road, and warn you of impending dangers. Out of over 23 advanced 2018 models evaluated, the Dodge Durango SRT became a favorite for its progressive safety, navigation, and mechanical technologies. The 2018 Dodge Durango has the most advanced controls, that do not need an advanced degree to operate.
The best selection of high-performance SUV inventory is available in your backyard. The 2018 Dodge Durango SRT is already winning awards, and surely has more coming its way. Talk to your local experts about test driving the new Durango SRT inventory at Hanlees Chrysler Dodge Jeep Ramof Napa.