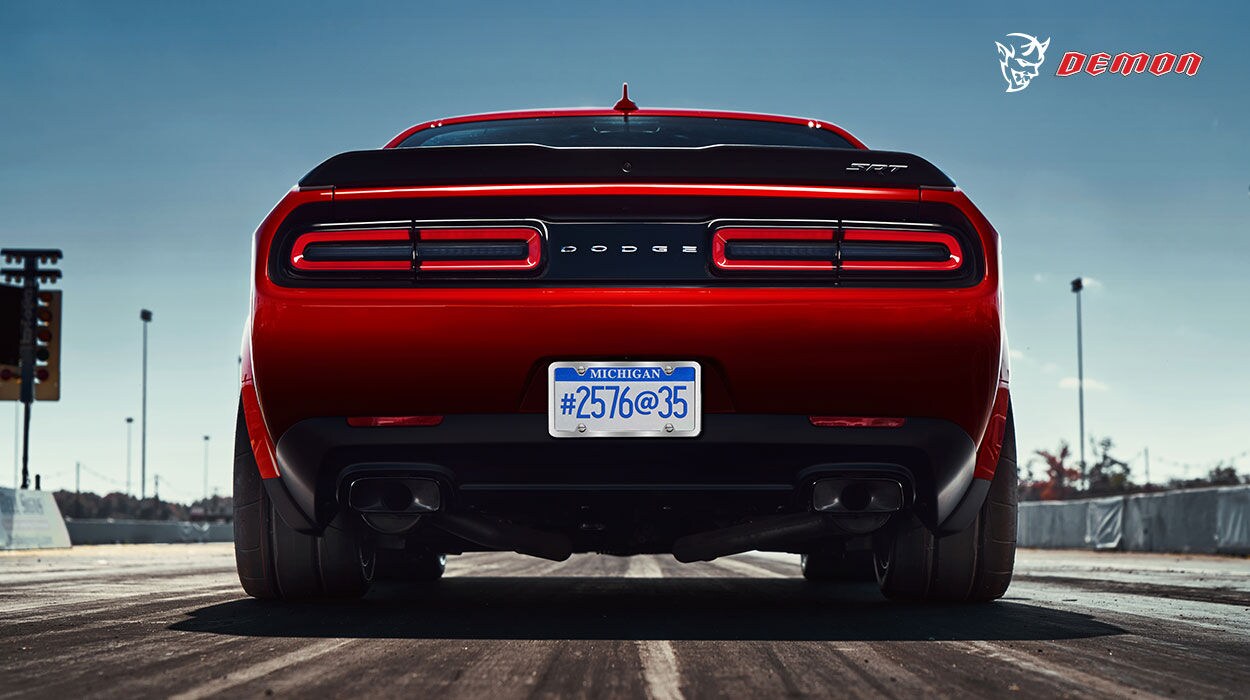 As if the Hellcat wasn't enough of a road-dominating muscle car, Dodge SRT is cranking up the dial to the extreme with its next project that's still under wraps. Details are trickling out about the newest extreme SRT Dodge Challenger, called the Demon, but there's a fair bit of information we've been able to put together so far. New videos will be launched every Thursday in the weeks leading up to the car's official unveiling at the New York International Auto Show in April.
Dodge's upcoming muscle car will come with options that will allow you to personalize your Demon as you see fit. A recently released teaser video for the new Dodge Challenger SRT Demon provides fans with options such as street performance, drag strip performance or practically anything in between. Dodge has revealed that its newest performance car is not just intended for the drag strip – instead you get to choose what you want and when.
DIY Demon?
This freedom of choice comes in a box called the Demon Crate. It contains 18 components, including parts, spare wheels, a mysterious "Demon Track Pack System," and tools emblazoned with the Demon logo. The Demon Crate takes personalization to the next level by providing Demon owners with a badge displaying the owner's name, the car's serial number, as well as the VIN number.
Pump-up Performance
There is more hype and speculation around the not-so-hidden message in a photo of the powerful muscle car's nameplate. It has been suggested that the "0757" serial number implies that the Demon will produce 757 horsepower, a 50 horsepower jump from the Hellcat's 707 horses. This is would certainly make it a Demon of note.
Dodge will keep SRT fans guessing and speculating with little tidbits of information released at ifyouknowyouknow.com every week until the new Dodge Challenger's launch. So we have a few weeks to wait for the vehicle's mysteries to be revealed.
Find Muscle Cars for Sale in Napa at Hanlees Chrysler Dodge Jeep Ram of Napa!
To see other muscle cars, like the Dodge Challenger Hellcat, visit Hanlees Chrysler Dodge Jeep Ram of Napa. Our friendly and knowledgeable staff will provide you with all the information you seek. Why not take one for a test drive and see what all the fuss is about? Come into our dealership today to see the wide range of vehicles we have for sale.