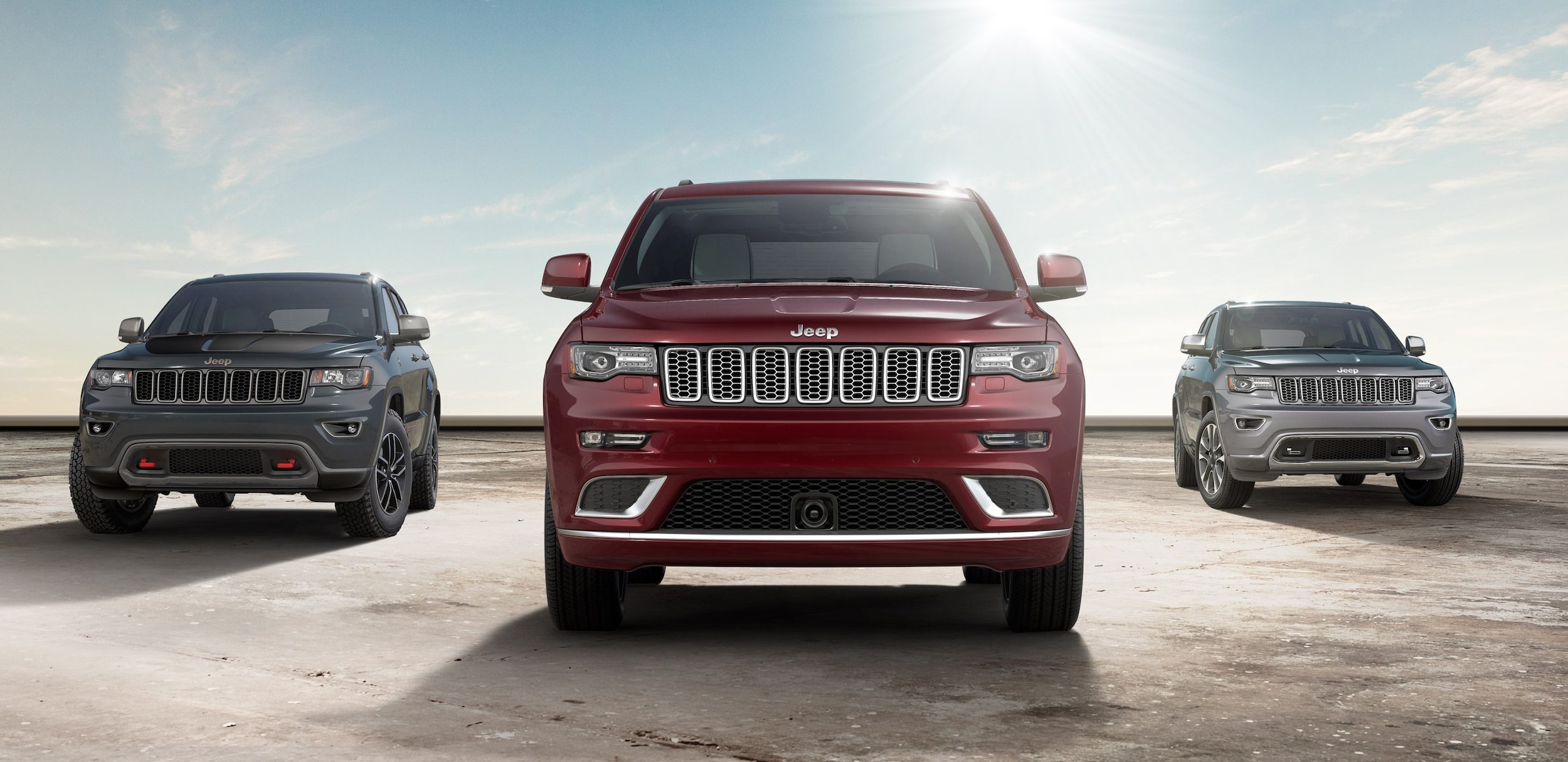 The
Jeep Grand Cherokee 4x4
has earned a five-star overall safety rating from the U.S. National Highway Traffic Safety Administration (NHTSA) for the fourth consecutive year. It earned the highest possible rating in each test run by the NHTSA's vehicle-evaluation program. The 2017 Jeep Grand Cherokee 4x4 has more than 70 standard equipment features designed to keep you and your family safe.
Among the features designed to protect you and your family are advanced multistage, driver and front-passenger air bags. Additional features that include advanced supplemental front-seat side air bags, and advanced side-curtain air bags help provide a cushion in the event of a crash.
Restraint systems and airbags are critical to the Jeep safety strategy, but a high priority is also placed on crash-avoidance technology. Available on the
2017 Jeep Grand Cherokee
is a new automatic emergency braking (AEB) system called Full-speed Forward Collision Warning with Crash Mitigation.
This system features sensor-fusion technology that combines the benefits of cameras and radar. This technology was once reserved for luxury cars, but today is available across six of our vehicle segments. The two systems work together to detect dangerous objects with more precision. Both systems must agree before Full-speed Forward Collision Warning with Crash Mitigation will deploy. If a frontal impact with another vehicle appears imminent, the system pre-fills the
Grand Cherokee
's brakes and transmits audible and visual warnings urging the driver to react. If there is no response, the system triggers a brief brake application as a tactile alert. If the driver remains unresponsive and frontal collision risk remains, the Grand Cherokee's brakes are applied to slow the vehicle before impact. The system may bring the vehicle to a full stop if an imminent frontal collision is detected at speeds below 25 mph.
Hanlees Chrysler Dodge Jeep Ram